Game Hosting
Just for... FREE!
But we didn't stop only on game hosting, we also offer you radio, bot, voice and web hosting for... FREE! United States servers supported by DediOutlet. Japan servers supported by WebHorizon. Web hosting supported by Kuroit. Game server hosting supported by Evolution Host.
Powered by latest Intel® Xeon and AMD™ Ryzen
All our nodes are powered by Intel Xeon and AMD Ryzen processors to ensure the best single threaded performace - perfect for game servers
Intel Xeon & AMD Ryzen CPUs

1 Gbps Network with Anti-DDoS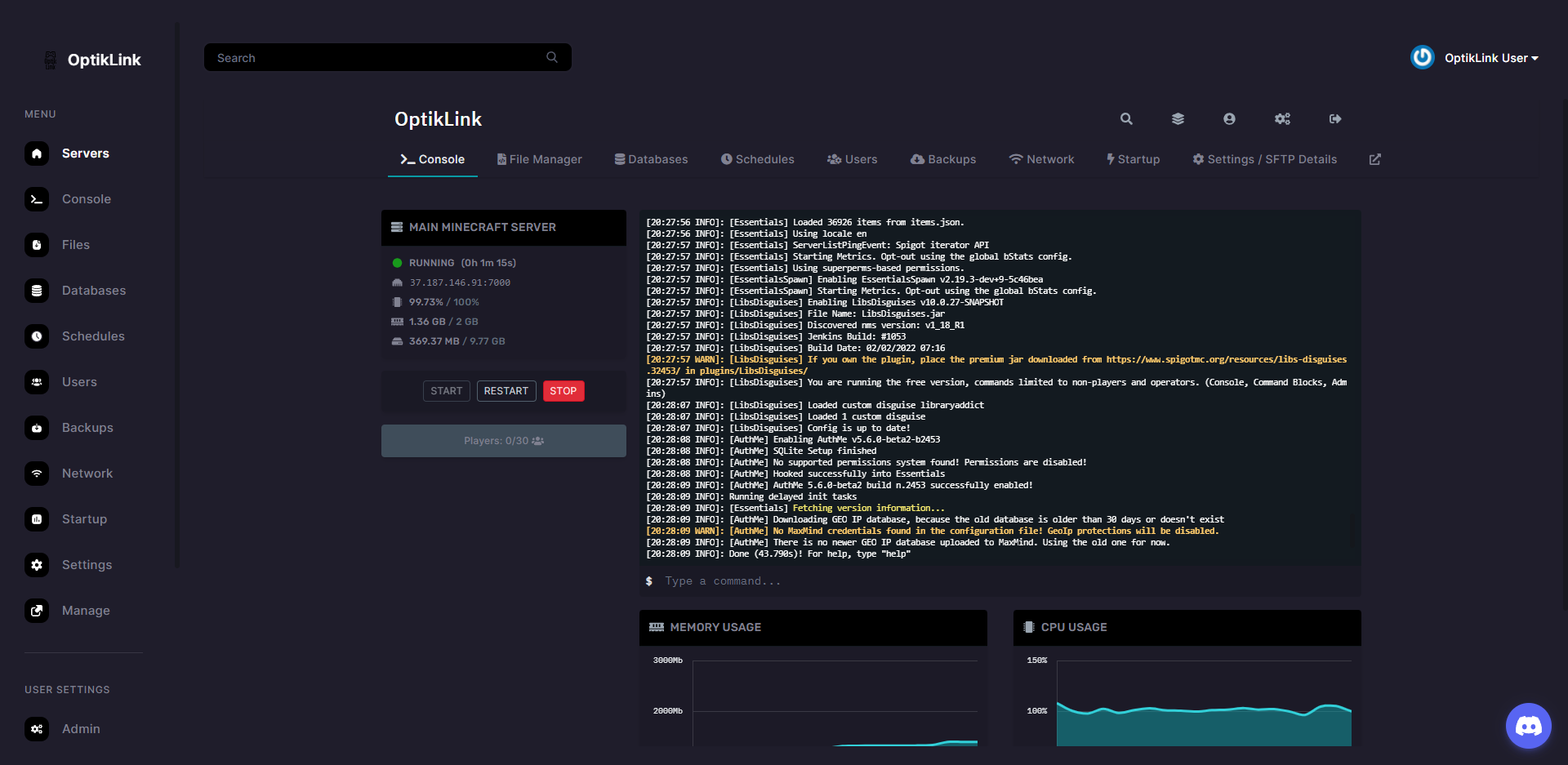 Pterodactyl Panel

We use the widely popular and extremely reliable Pterodactyl panel to ensure a great user experience.
Performance
Extreme Performance
Affordable, reliable and fast hosting.

Modern Hardware
We use newer and faster hardware than most competitors, and constantly upgrade clients to gain better gaming results.

Fast Network
All our nodes operate on a highly available 1 Gbps network to ensure high speed connectivity for your servers and players.

DDoS Protection
We use the top end Anti-DDoS technologies which scale up to maximum to protect you from the biggest of attacks.
Games we offer for... FREE!
Minecraft: Forge Minecraft, Paper, Sponge (SpongeVanilla), Vanilla Minecraft, Purpur, Bungeecord Proxy, Bedrock: PocketmineMP, Bedrock: Vanilla, Bedrock: Nukkit, Bedrock: GoMint. Voice Hosting: Teamspeak 3, Lavalink. Grand Theft Auto: RageMP, GTA Connected, SAMP, open.mp, MTA, altV MP, VCMP, FiveM. Call of Duty: Call of Duty 1, Call of Duty UO, Call of Duty 2, Call of Duty 4X. Bot Hosting: Big Brother Bot, Sinusbot (TS3/Discord Musicbot), Discory PY Bot, Discord JS Bot, Red-DiscordBot. Radio Hosting: Icecast Radio with AutoDJ, Shoutcast. All Other Games: Unturned, Valheim, Valheim Plus Mod, Don't Starve Together, Fistful of Frags, Terraria, Among Us, Left 4 Dead, Left 4 Dead 2, Counter-Strike 1.6, Build and Shoot, Teeworlds, RedM, tModLoader, Garrys Mod.